Mr Moo's Motorcar X Little N and the LION Stashpack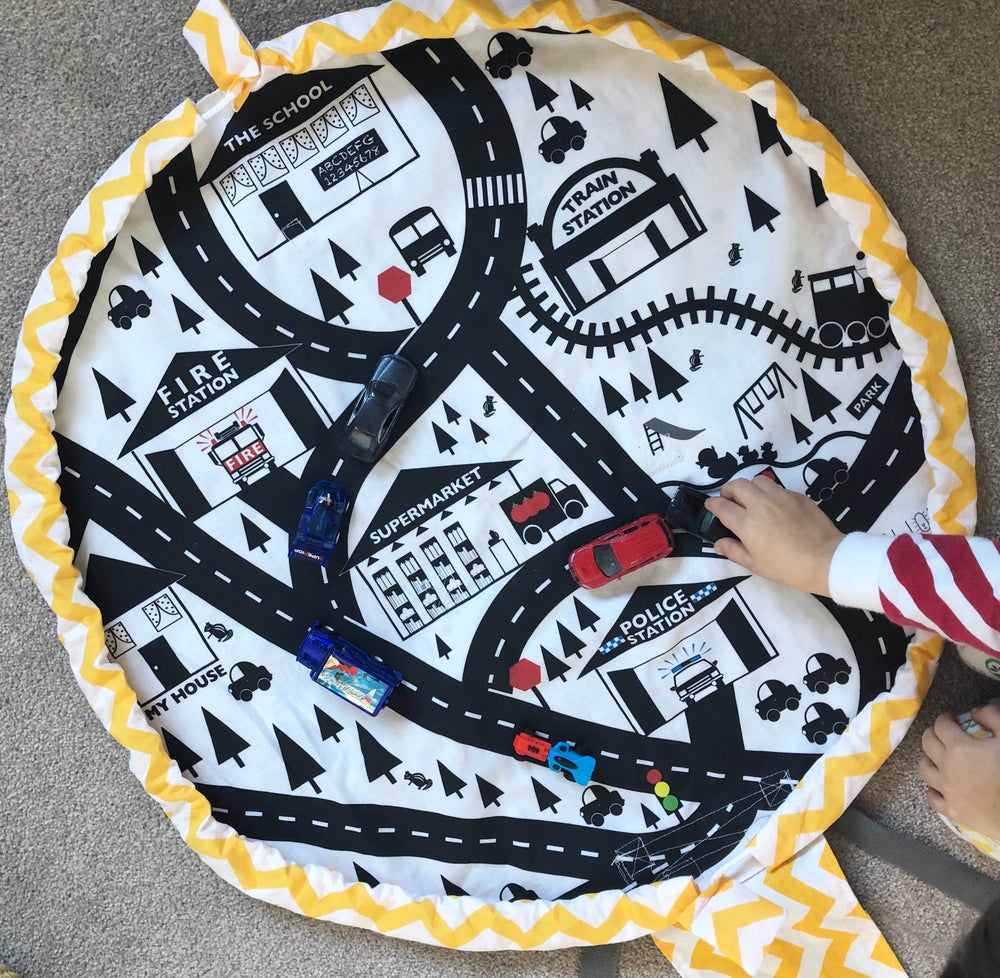 Mr Moo's Motorcar X Little N and the LION Stashpack
A wonderful collaboration between Mr Moos Motor Car and myself brings you this stylish and practical play mat and backpack.
Made with a Mr Moo's Motorcar map on one side and your choice of print on the outside, this stashpack will provide hours of fun for your little ones. And when you're finished? Pull the drawstrings to tidy it all away!
These bags measure 70cm diameter when laid out flat, they then draw into a bag with drawstrings and have a clip to keep it all closed. They have adjustable straps made from a strong and soft cotton webbing.
These beautiful bags are handmade by me and will take roughly 2 weeks to be made and posted.
Please note that children will need supervision and this is not a toy.